In 2004, Opus One, a joint venture devised in 1978 by France's Baron Philippe de Rothschild and America's Robert Mondavi, was listed on La Place de Bordeaux, allowing it to be handled by 22 négociants of?the some 400 that exist in the region.
It was a distribution decision that coincided with the acquisition of Robert Mondavi's 50% stake in Opus One by Constellation Brands and the appointment of David Pearson as CEO to manage the Californian brand independently of its owners.
Speaking to?db?last year, Pearson confirmed the successful impact of relinquishing distribution to Bordeaux négociants, despite a feeling among some in the trade that "La Place" – as the trading system is often called – is an antiquated approach to reaching a global audience.
"The demand for the wine has been as strong as it has been for decades, and there are a mix of things that make that demand, but one of them is the way we come to market and distribute," Pearson told?db?in late November at a dinner at French restaurant Orrery to?promote Opus One to London wine collectors.
While he acknowledged that an increasing call for the Californian Cabernet was in part due to "a general sense we are making some of the best wines ever", and the lower price of Opus One relative to high profile?cru classé?Bordeaux, he stressed that "the big thing" was moving to La Place.
"Before 2004 we had exclusive importers [in each major wine market] and 16% of our production was exported, which was still twice as much as most others in California, but now 52% of our production is exported – it is off the charts," he said.
The system of trading through La Place allows for the wine's international distribution in as little as 24 hours due to the global contacts of the négociants in Bordeaux.
As a consequence, listing Opus One on La Place has "spread" the brand's international business and "presented the wine to a lot of new wine lovers", according to Pearson.
"Opus One is now selling in a way that impresses all of us," he added, referring to his team and those who have been handling the wine in Bordeaux.
Nevertheless, the brand's approach to La Place is slightly different to the 70% of Bordeaux that's currently distributed by négociants.
Rather than selling Opus One before it's bottled – or?en primeur?– in a series of separate releases, otherwise known astranches, the Californian wine is brought to La Place when it's ready for shipping on a single day, which is the same each year.
"When we came to La Place in 2004 we decided not to do any futures, or sell in tranches, because the system?Bordelaise?has a tendency to amplify extremes: so if demand is strong, prices flair higher, and if demand is weak, they drop lower," explained Pearson.
"So we go [to La Place] with wine three years after the harvest, and allocations are delivered to the 22 négociants on the first Monday of September at 8am, and then the sales begin," he said.
"This means we get the best elements of the system but we avoid the fluctuations and, although the traditional Bordeaux system has drama and attracts the attention of the world, the négociants respond well to the predictability of our approach," he added.
In terms of "the best elements", Pearson explained that through La Place, Opus One "gets international distribution that corresponds directly to true market demand."
In contrast, before trading Opus One through La Place, those managing the brand allocated the wine according to where they believed demand was strongest, and, as Pearson admits, such people "did not have the same pulse of the market as the négociants, because that is their job".
However, shifting to the Bordeaux system back in 2004 did attract criticism from loyal importers of Opus One.
Pearson recorded, "We had a long time relationship with a Korean importer who was very unhappy when we moved to the négociants, but I told him that every year he was getting an allocation of 200 cases and he always asked for 400, so now he can go and get the quantity he wants… but he has to be first."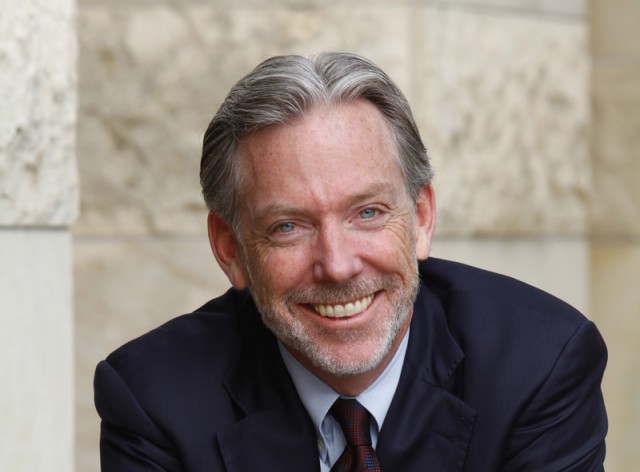 He then added, "What the négociants do well is measure the intensity of demand, so the spread is done more intelligently."
And while the scheme of selling wine en primeur through La Place de Bordeaux was declared under threat last year when?Chateau Latour announced its decision to step away from the system, Pearson pointed out that the first growth property was in fact embarking on an approach not unlike Opus One, and will be using négociants to sell older vintages in bottle, rather then releasing wine futures in tranches.
He also said that more wines from outside Bordeaux would, he believed, mimic Opus One's approach.
"We've seen others come in [to La Place], such as Sassicaia, Masseto and Beaucastel, and it wouldn't surprise me if others come in," he commented.
However, Pearson warned, "La Place is not the place for building brands or creating a brand presence in a particular market – the wines need to have an established demand already."
https://www.all-winery.com/wp-content/uploads/2014/01/David-Pearson.jpg
472
640
richardzuo
https://www.all-winery.com/wp-content/uploads/2018/05/all-winery-new-logo-v2.png
richardzuo
2014-01-10 07:03:05
2014-06-16 20:30:48
Opus One鸣谢全球成功的波尔多酒商